Messages

1
Likes

0
Points

0
General and API work fine, but the actual Image Generation tab, which seems to be the heart of the plugin, doesn't load properly.
WP admin side/menu/top disappear, get a plain white/grey background page with the options as far as "Post thumbnail preview", then under that I get "There has been a critical error on your website. Please check your site admin email inbox for instructions.", but no e-mail has been sent.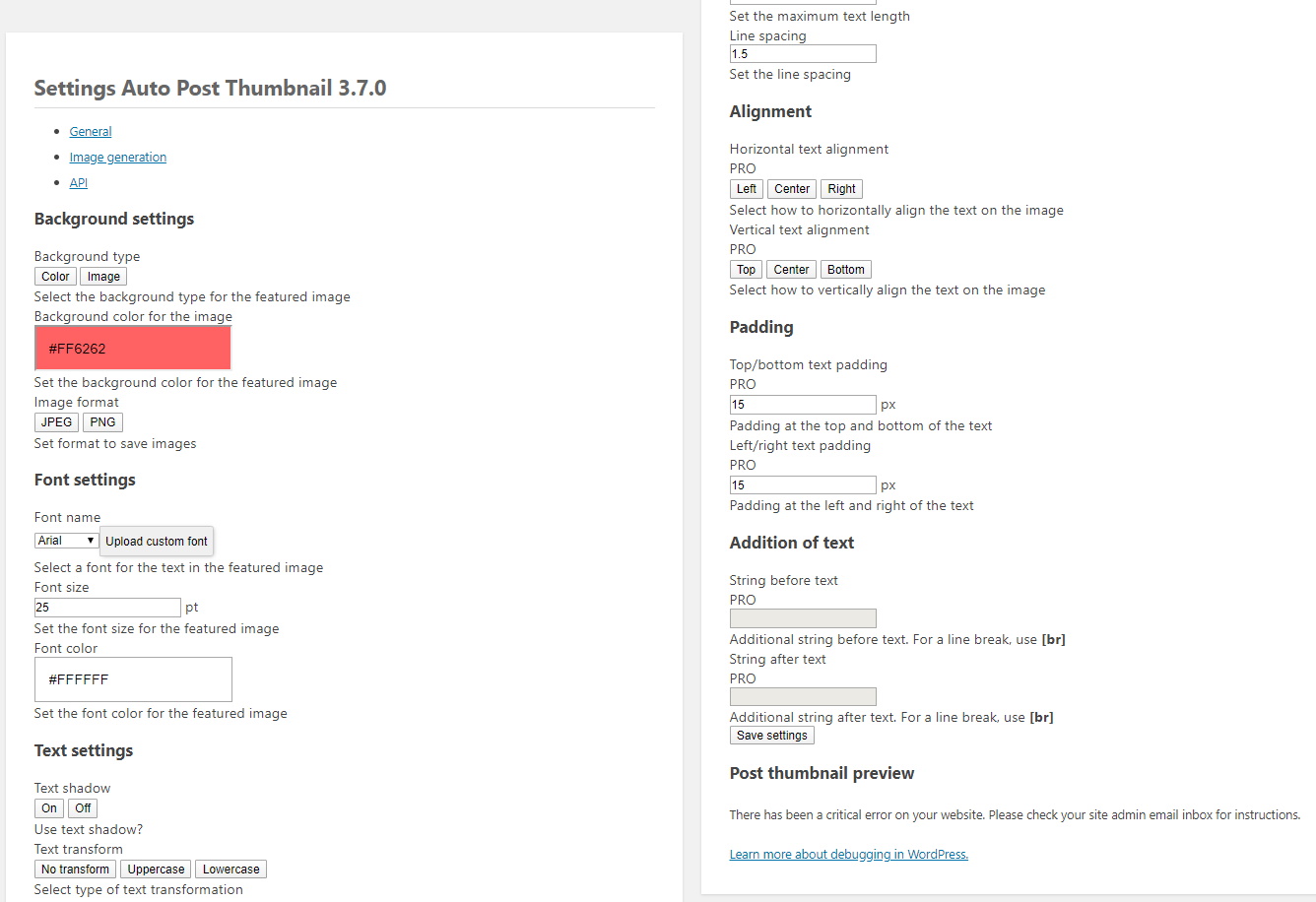 None of the buttons on the page work, there's no save option
Wordpress 5.3.2 with generatepress and elementor.
Nothing shows in wordpress error log on the server